inner mastery international
Inner Evolution Retreats
in Swiss Romande
With Optional Support of Ancestral Tools, in a decontextualized & conscious use of them.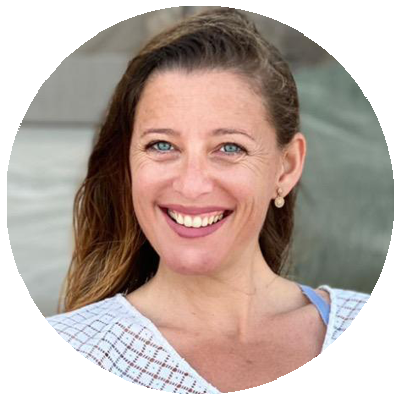 Laura Torrabadella
Receive more information about these retreats from an assessor or reserve directly through our CALENDAR.
Do you want to experience authentic freedom?
Rediscover the path towards your soul. because the only way out is to go within.
A unique and exclusive proposal for seekers that want to find themselves and their essence; expanding consciousness and opening the heart INNER EVOLUTION RETREATS EMERGE
for people looking for new options at a time when the world is becoming much more complicated. Personal problems are becoming more complex. Where the use of creativity to find spontaneous solutions is indispensable, this effective proposal is reaching the whole world.
In dozens of countries on 5 continents, we offer the possibility of expanding consciousness, strengthening the body, opening the heart and deepening the blockages that prevent us from personal fulfillment.
Come to an Inner Evolution Retreat in Swiss Romande and give a transcendent approach to your life.
To our more than 50,000 participants and to the 100 experts, facilitators, and therapists that are part of this team, this method has allowed us to discover and develop inner mastery, which enables us to have our own resources to find ways out, find answers or solve delicate situations of everyday life.
PROFESSIONAL SUPPORT CUSTOM-MADE FOR YOU: We have a team of professionals in medicine, psychology, health, arts, and different human sciences, dedicated full time to support the process of inner development of our participants.
Leaders in Inner Evolution® retreats
TRANSFORMATION TECHNOLOGY
Over the past five years, we have developed a TRANSFORMATION TECHNOLOGY that combines:
EVOLUTIONARY,
CONSCIOUS & THERAPEUTIC METHODS.
THE MOST ADVANCED TRADITIONAL NATIVE AMERICAN INDIGENOUS TOOLS
This combination is extremely effective and transformative, allowing us to get not only to the root and origin of our limitations but also to transcend them, flowering into our highest potential. WHAT CAN CHANGE IN YOUR LIFE AFTER THIS RETREAT: So transformative is this process in which inner potentiality becomes an outer blossoming, that we have named it, Inner Evolution®.
Everything that limits you has a solution; you can transform your suffering into life, your conditioning into your greatest treasure, your limitation into pure potential.
We are a team of + 100 experts, facilitators, and multidisciplinary therapists who have found answers and solutions beyond therapy.
The ANCESTRAL TOOLS that we offer Before and during the retreat our facilitators will advise you on the appropriate combination of these tools according to the physical, psycho-emotional, and energetic point at which you find yourself: Consult through this link about the ancestral tools that we use in our retreats:
The challenge of living together hides an evolutionary purpose, both individual and social.
The PHENOMENON that occurs, and can be felt in our homes where we live together, connecting us with the harmonious intimacy in daily life and the multiple situations in which trust, dignity, and LOVE are appreciated.
Cohabitations before, during, and after the retreat support us to become aware of the infinite ways in which each of us can enjoy life, express through the arts, improvisation, and synergy in shared inspiration.
In these energetic spaces, you will find the opportunity to deepen your being, your life, and your path of reconnection with your personal power.
Discover the place within you and in the world that opens the doors to a true transformation.
*They are not all used in the same retreat since each experience requires its own space, except for conscious cohabitation, which is the backbone and has no contraindications or additional price, it is already included in the retreat's cost per night.
WE ARE IN THE PRESENCE OF SOMETHING REALLY NEW AND INNOVATIVE: the possibility of transcending the power of the sum of all the techniques known so far, and the possibility of being reborn to what we really are.
When consciousness and heart are opened, we experience something stunning, with magnificent repercussions for any human being.
Calendar of events in Swiss Romande
Follow us on social media
S T A Y U P - T O - D A T E O N O U R L A T E S T N E W S